3 tags
Seriously Carnival? You sure you want an answer?
You've heard the expression "Too soon?"  This is the first communication I've seen from Carnival since their recent Triumph debacle. Perhaps a sincere PR campaign that shows their commitment to perfection would make more sense. Sweeping problems under the rug is probably not the best approach.  Anyone care to answer the billboard?
4 tags
STOP SAYING:
Curation Ideation Gamification Big Data Social Media Expert Ninja Diva Guru Thought Leader Influencer Tribe Viral Sticky Think outside the box
4 tags
Twitter #protip: Leave room for cream
Regulars at Starbucks who like some cream (or skim or soy) in their coffee know to ask the barista to leave room. The same principle can be used for tweeting.  If you hope to be retweeted, it's not a bad idea to leave room by not using all of your allotted 140 characters. Many people like to add a comment when giving an RT. Lets do some simple aRiThmetic. (sorry) RT = 2 characters + a...
9 tags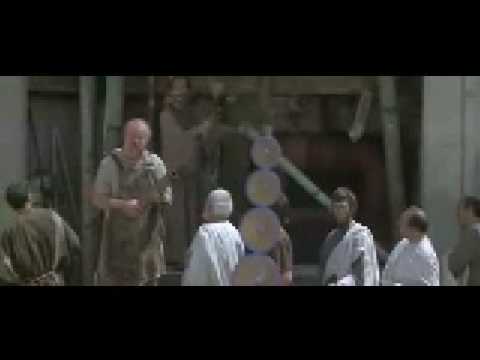 6 tags
8 tags
Bridge Technology anyone?
Found this in my closet the other day. It's called the Dazzle Hollywood DV-Bridge. I bought it a bunch of years ago to transfer analog camcorder tapes to my iMac. Somebody in one of my Yahoo! groups recommended it to me. It worked, but it was slow and clunky with lots of wires involved. The word "Bridge" is what I find significant. The bridging of analog to digital, past to...
7 tags
"Social Media Is Bullshit" is no bull.
The title "Social Media Is Bullshit" caught my eye when I saw it on Twitter. As an always-curious social media enthusiast, I just had to read it. The title certainly captures a sentiment that many share (usually outsiders who haven't delved into social at all). But this book was not written by an outsider or a noob. No, the writer in this case has a substantial Twitter...
4 tags
I wonder if flex-spending will cover it. B-)
@robschnapp You're invited to join our #glassexplorers program. Woohoo! Make sure to follow us - we'll DM in the coming weeks. March 30, 2013 In the true spirit of early adoption, I am definitely looking forward to sharing my Google Glass experience with anyone who cares to hear about it. Stay tuned. - Rob Schnapp
3 tags
Will I follow you back on Twitter?
by @RobSchnapp It's always nice to get new follows on Twitter. It expands your network and, lets be honest, feeds the ego just a little bit. I absolutely look at every new follower's profile. I don't follow everyone back. That's not to be elitist. It's just that I actually look at my Twitter feed so I need to keep it somewhat manageable. The founding principle of Twitter is to "follow your...
2 tags
2 tags
Is it worth writing a blog if nobody reads it?
The short answer is yes. And here's why: Writing makes you a better writer. It sounds like an obvious statement but the more you do any task, the better you can do it. Okay fine, writing makes you a better writer. But why a blog? One of the best things about blogging is that it can help you establish your brand voice - as a business or in your individual career. You will create a...
4 tags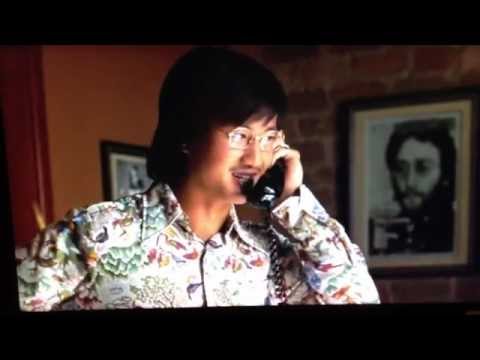 9 tags
7 tags
19 Facebook Tips For Small Business
Ah yes. Yet another blog offering up Facebook tips. True. But just passing on some helpful things learned along the way. Hope you Like. MAKE SURE YOUR PROFILE PICTURE AND YOUR PAGE LOOK GOOD.  Your profile picture needs to look good in a little square. Good chance you'll want to use your logo. But what if your logo doesn't fit neatly into a square? You may need to shrink it down to fit. Just...
5 tags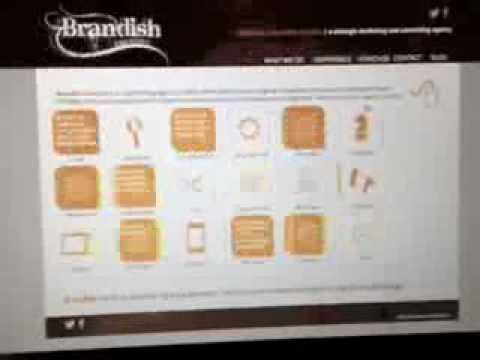 10 tags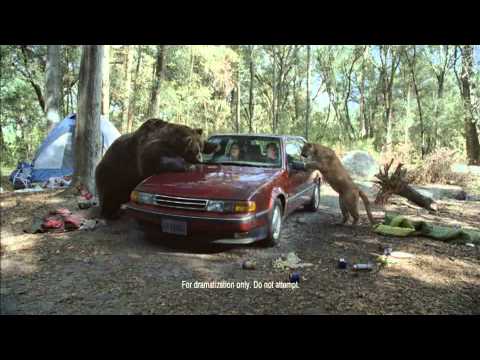 3 tags
A computer specifically for grandparents?
Whenever I see an ad targeted directly at seniors, I become protective and skeptical. This ad on the back of Parade magazine raised some red flags for me. They're selling a computer. But why is there no web address from which to get more information and perhaps even make a purchase? Just an old-fashioned toll free phone number. Did they think a url would intimidate old folks? The machine...
7 tags
Why Facebook rather than Twitter?
This is a follow up to our previous post which invited people to join our Super Bowl Commercial Chat on Facebook. Overall I was really pleased with how it went. Lots of friends (and friends of friends) showed up with great opinions and fun comments. 378 in all. But I just wanted to share a few thoughts and learnings coming out of it. Last year I participated in #BrandBowl on Twitter which is...
6 tags
6 tags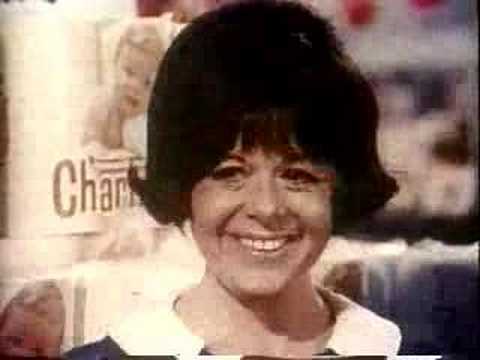 6 tags
5 tags
Okay, I liked you on Facebook. Now what?
You asked me to Like you. But are you likable? Many businesses have set up Facebook pages because they think they should. Or because someone convinced them that they should. If you're going to set up a Facebook page for your business (and maybe you should) it's probably a good idea to figure out ahead of time what you want to stand for. What is the goal of your presence on...
3 tags
Adopt > Adapt
It's critical to adapt. But really, adaptation is passive. It happens to you so long as you don't fight it. But to adopt means that you are actively seeking and engaging with the new. Things are never going back to how they used to be. The sooner you accept that reality the better off you are. That's why I'm a huge proponent of trying out as many new gadgets and social...
6 tags
Don't get stuck in Twitter Jail
Tweet more than 100x/hr or 1,000x/day and you'll be locked up - or out.  This card may come in handy. Please Tweet responsibly. - Rob Schnapp
4 tags
Believe in the Ridiculous
Before there was Facebook. Before there was Twitter. Before there was Tumblr. Before there were iPhones. Before there were iPods. Before there were webcams. Back in ye olden days of the internet, I remember receiving an email that told me that my computer screen could take a picture of me. Of course I did not believe it. Not one bit. It told me that after clicking, there would be a countdown...
3 tags
Are you satisfied with faking it?
Maybe #FF should stand for Fake Followers. One of my recent posts was about the notion of buying follows and likes. If you haven't read it, here's a spoiler alert: I'm against it. I just came across a terrific TNW article by Lauren Hockenson on the very same subject. Admittedly, much more eloquent than my post. One very interesting tool she shared was the Fake Follower Check....
5 tags
Brandish Creative is an advertising agency in New...
Allow us to explain. We live in New Jersey. We have clients in New Jersey. We are Jersey proud. But we were born in New York. Literally and figuratively. On the figurative side, we grew up working in New York agencies. Or if you prefer, Madison Avenue. Actually, I found some irony recently as we attended our first NJ MarCom event which was held at Fairleigh Dickinson University. The address was...
4 tags
Be awesome. Be responsive. Be more awesome.
I'm a huge fan of RebelMouse. If you haven't checked it out yet, please do. But this post isn't about their excellent platform. It's about their excellent attitude. The above picture is from an email they sent to me asking for my vote in a startup contest. I voted for them. They deserve it. But pay particular attention to the area that I highlighted in yellow. Certainly...
4 tags
Sometimes I'm completely wrong
Cringeworthy. That's the word that comes to mind when I see brands post a Facebook status like the one above.  And yet… And YET… it has an impressive number of likes, comments and shares. WTF??? I'm sorry but this really ticks me off.  It goes against everything that I believe makes a good posting. Specifically, the brand is asking people to tell the brand what is great...
3 tags
You can't buy authenticity
Recently I asked a friend how she had so many Twitter followers. She has over 25,000. Her answer: "Good posts?" Yes this friend is creative and interesting. But with all honesty, my tweets and interactions are far more engaging. Sorry to sound arrogant but it's true. So my reply was: "No, seriously." pause……. She eventually admitted that a friend...
3 tags
Thank you for buying our adequate product
In a category that likes to shout NEW & IMPROVED here's proof that they also like to hang on to OLD & GOOD ENOUGH. Not sure what the makers of Joy were thinking here by highlighting "NON-ULTRA" on the label. Is it an opportunity to up sell customers by creating subtle awareness that there is indeed an ULTRA version? Or are they calling the purchaser a cheapskate for...
4 tags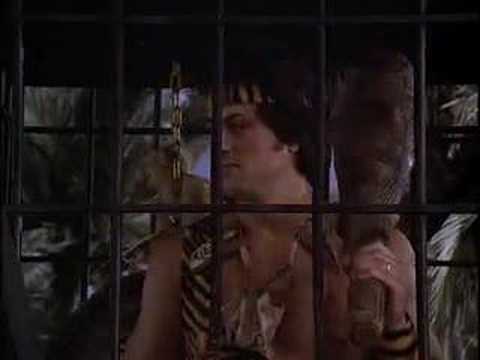 4 tags
Gov Christie calling in the big guns for Sandy...
Smart move by Governor Chris Christie (or his social media team) trying to generate awareness for the NJ Relief Fund in the aftermath of Sandy. He's reaching out to tweeps with plenty of Klout. In addition to Justin Bieber, Christie has also tweeted to Piers Morgan, Ryan Seacrest, The Jonas Brothers and of course, Bruce Springsteen. Very RT worthy. - Rob Schnapp
6 tags
Chipotle not afraid of a little heat
One of my tweeps recently had this exchange with Chipotle. Rather than trying to hide any shortcomings, Chipotle handles the complaint with respect and diligence. Also nice to see they're not hiding behind a brand. Just as there is a person behind the counter to make your burrito, there's a person behind the tweets. Well done, Chipotle. Well done, Joe. - Rob Schnapp
4 tags
3 tags
The customer is always right (on Twitter)
You have to love a business that takes responsibility for mistakes. Whether it's a store, a restaurant or a social media company, it's nice to be made to feel special. On occasion, when Twitter has trouble loading or recognizing a link, you see a nice little apology where they take the blame. It may not be their fault. You may be clicking on a bad link that someone included in a...
3 tags
Smile! You're on Google Maps Street View.
Driving along the other day, I saw a car with a huge camera strapped to its roof. Turns out it was the folks from Google working to update Street View. By the way, I did not take this picture. After all I was driving. It was cool to see one of the Google cars. It's killer technology but not worth getting killed for while whipping out my iPhone to snap a picture. So of course I did a...
6 tags
Reach your moving target audience
Sometimes opportunity knocks with a ringtone - or just a vibration. The challenge for us in the advertising industry is to figure out how to best engage with people on the move. Not just through annoying pop-ups and microscopic banners (especially the ones that look like Facebook notifications), but with relevant content. I plan on ideating a lot in the SoLoMo space. (Social Location Mobile) -...
4 tags
Advertising suffers from low self-esteem
Lets face it. Advertising is an uninvited guest. So if it wants to be welcome, it should be charming and interesting. Instead it's often pathetically apologetic. Especially in the digital space. Case in point: those annoying pre-roll commercials on YouTube. You click on a video to watch. And, sigh, a commercial shows up. This commercial actually seems to feel bad for wasting your time. ...
3 tags
Sweet Foursquare check-in
Lately my Foursquare check-ins have been starting to pay off. Thanks to American Express, I got $5 off a recent oil change. And more recently, I unlocked a free dessert coupon as a first timer at a local Mexican restaurant. My server didn't even know the restaurant participated but had no issue giving me the discount. It proves you don't have to be the mayor to get special...
2 tags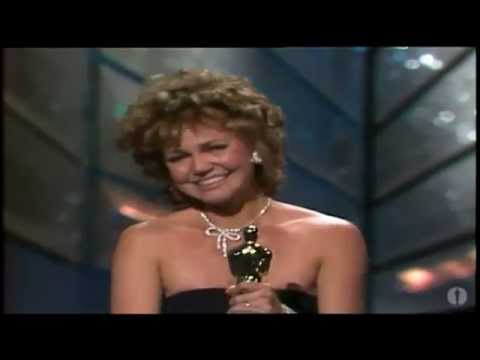 6 tags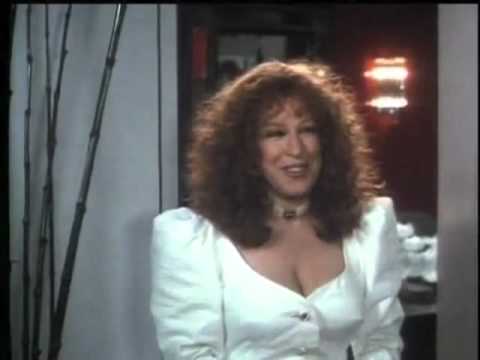 8 tags
The Democratization and Immediacy of Social
Go ahead. Make a Twitter account. Within moments of Clint Eastwood's speech at the Republican National Convention, there appeared a hilarious backlash courtesy of an anonymous tweeter. Word of @InvisibleObama immediately spilled over from Twitter to Facebook where friends, regardless of political ideology, were sharing a non-partisan chuckle. The old saying "Money talks" is...
3 tags
As seen in the Apple store
2 tags
3 tags
Product Sampling Should Leave an Aftertaste
While walking the hot streets of Manhattan last week, I came across guy in a t-shirt standing behind a table where he had samples of some new beverage. Normally I don't stop at these things but it was hot and I have a lot of experience with beverage advertising. After explaining briefly that this new line of beverages was developed by people who had been with Vitamin Water (I think that was...
3 tags
Twitter University
You've no doubt heard people say that they don't use Twitter because they don't care about what everybody had for lunch. These people have probably never actually delved into Twitter. But I see Twitter as a place to learn. Deciding who to follow is like choosing your course schedule. Follow what interests you. I follow thought leaders in my field. But I don't just...
8 tags
BELOVED IN FRANCE AND VIDEO VILLAGE
Jerry Lewis is an underrated comic and film genius. During production of "The Bellboy" Jerry Lewis developed the technique of using video cameras and multiple closed circuit monitors, which allowed him to review his performance before committing to print the film. Later, he incorporated videotape, and as more portable and affordable equipment became available, this technique would...
3 tags
4 tags
Flutter will just wave away its mistakes
I've been enjoying Flutter for a while now. It's great because if you need to pause your music in order to handle another task - such as playing a YouTube video or answering your phone - you don't have too seek out your iTunes or Spotify window and click pause. Just a simple hand gesture will pause it for you. And another wave of your hand will make it play again. Of course...